Welcome to the Alpha version of our Mission Control Panel. To start viewing the world through the eyes of your robots follow these simple steps.
The control panel is a remote interface that allows anyone on the web to interface with other connected robots from anywhere in the world. View live feeds, monitor telemetry data, and control robots from the comfort of your own computer.
Multiple users can view and control the same robot from anywhere, with build-in chat support
Links with a robot, over the internet, connected to the ARXROBOT Application
Allows the display of custom telemetry data and models (As defined by the application)
Allows custom control and inputs for any robot (As defined by the application)
Shows robot live video feed to all users
Supports GPS positioning and waypoints
Interfaces with 3Dot and 3Dot Library
Open access for any Robot design interfacing with the ARXROBOT Application and 3Dot Library
3Dot running the 3Dot Library OR comparable Arduino with Bluetooth capabilities
Android or IOS device running ARXROBOT application
The application configured for Arxterra communication
Android or IOS device connected to the internet (wifi recommended)
3Dot connected via Bluetooth to indicated "device"
Control Panel Quick Usage Guide
Clicking on the launch button at the end of these instructions will take you the Arxterra Mission Command Center (Lobby)
Sign in using your Arxterra Account information
From here you will be able to see any and all rovers currently being piloted.
Click on any available rovers on the map and teleport aboard as a Visitor.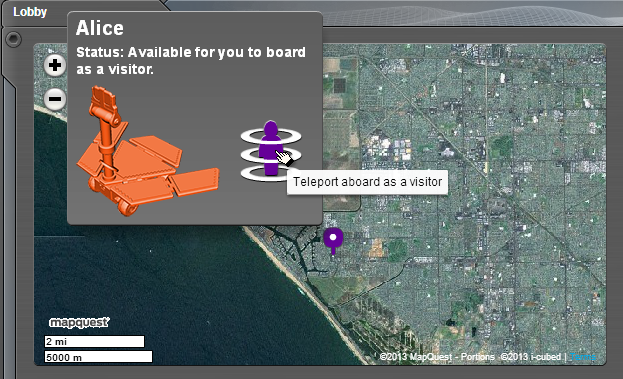 Congratulations!  You will now have boarded a rover as a Visitor and will be able to see the world through the rover's "eyes" and check on it's vitals and other sensor readings. The control panel also allows you to chat with the pilot or other fellow Visitors! To board another rover simply click on another rover's map pin.