By: Natalie Arevalo (Design & Manufacturing Engineer)
Approved by: Lucas Gutierrez (Project Manager)
Introduction
As set by the customer, there is a limit on the time allotted for the parts that will be 3D printed for the robots. The rule for 3D printing is that total print time must not exceed six hours, with no single part taking more than two hours to print. To ensure that ModWheels would not violate this print time rule, an estimation of the print time was initially made. This estimation was based on a preliminary test print of one part, provided by another project's Design & Manufacturing Engineer, to estimate the print time for the total parts.  This front axle took 45 minutes to be printed, which became a gauge to which to make a rough estimate on the total parts. Afterwards, calculated estimation for print time for all parts were made using the Cura software. Once the 3D models were finalized and sent to be printed, a full rundown of labor, time, and cost were provided, which gives ModWheels final print time results.
Print Times
Estimated Print Times
Table 1: Estimated Print Times
Calculated Print Times
Figure 1: Axle Part 1 (Calculated time = 15 minutes; Time per part x 2 parts = 30 minutes total)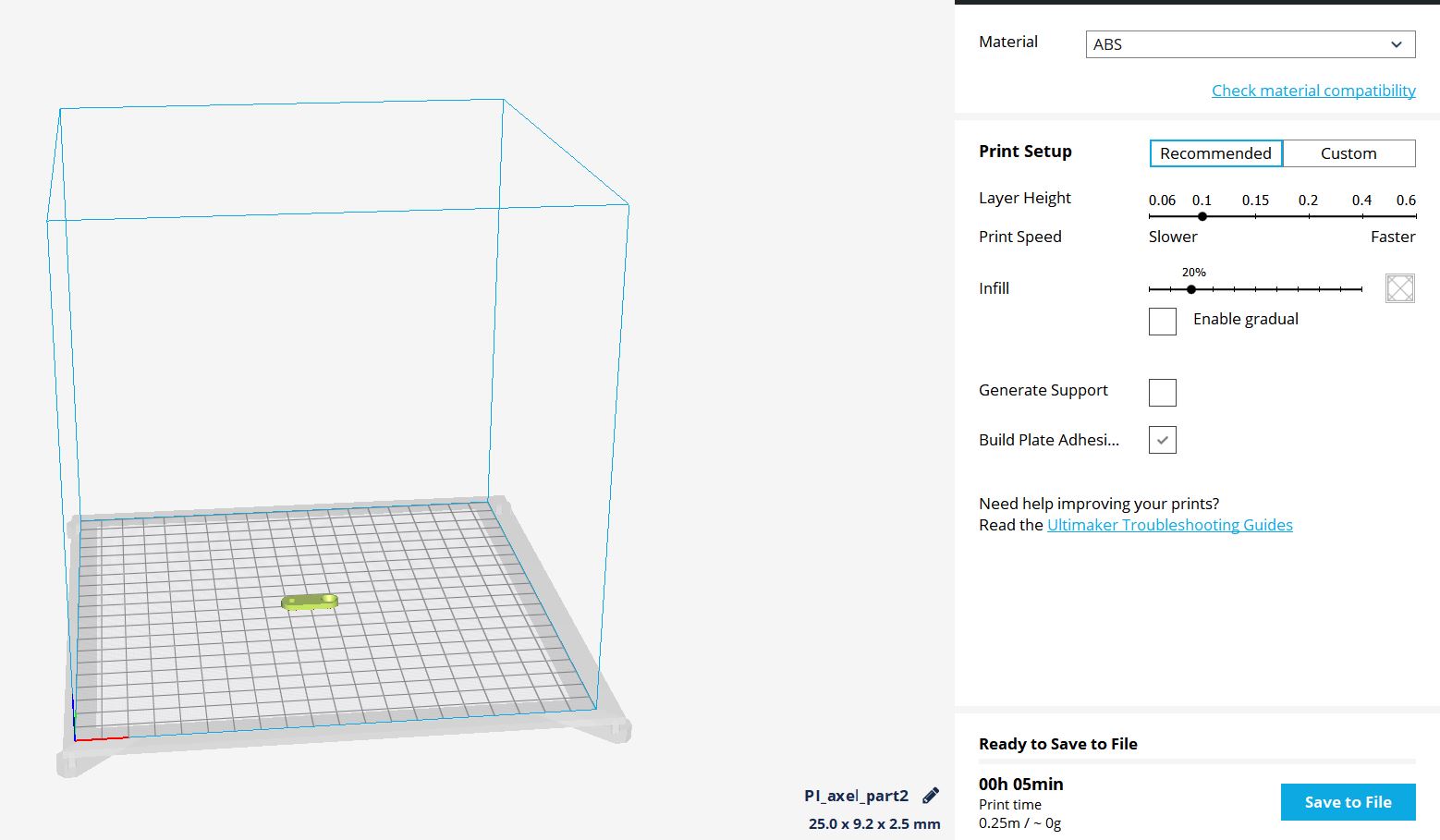 Figure 2: Axle Part 2 (Calculated Time = 5 minutes; Time per part x 2 parts = 10 minutes total)
Figure 3: Servo Holder (Calculated Time = 1 hour & 47 minutes)
Figure 4: Proximity Sensor Holder (Calculated Time = 21 minutes)
Final Print Times
Figure 5: Final Print Time
Conclusion
As part of the preliminary print time, it was estimated that the parts for our project would be around four hours. However, the print times for each part were still calculated using the Cura software which yielded a total print time of about two hours and forty-eight minutes. These calculations were made by the program when the printer was set as the Ultimaker 3D Printer, the materials as ABS plastic, and the material fill as second to most fine. Now, when the pieces were actually printed, they were printed on a Prusa 3D printer using PLA plastic. These changes adjusted the time it would take the parts to print. Additionally, time was also added in which the preprocessing and postprocessing of the parts took place. This added more time to the print time of the parts which gave a total of three and a half hours for all the parts to be 3D printed for the ModWheels project.   
Source Material
Featured Photo: https://embed-ssl.wistia.com/deliveries/6ab5496ae3a346c9a1a6a4911a59e2fc605008c8.jpg?image_crop_resized=1280×720
https://www.arxterra.com/wp-content/uploads/2017/11/3dprinter-copy-e1513470845440.jpg
144
144
Lucas Gutierrez
/wp-content/uploads/2013/04/Arxterra-Logo-340x156.png
Lucas Gutierrez
2017-11-06 00:08:04
2017-12-17 01:13:38
Fall 2017: ModWheels Print Time