By: Kris Osuna (Electronics and Control Engineer)
Verified by: Eduardo De La Cruz (Project Manager and Manufacturing Engineer)
Approved by: Miguel Garcia (Quality Assurance)
The 3DoT Hexy project will be using the following electronic components.
The complete cost will be $123.72 which includes shipping and handling. We will not be using the booster shield so none of the components for the booster shield were ordered. Below you can see the cost of the parts. A price of $0.00 means the parts were obtained from the resource cabinets and did not have to be purchased.
Figure 1: Purchase parts 
We will be making two custom PCBs, one for the sensor and one for the booster shield to power our motors. A team member has an ultrasonic sensor so one does not need to be purchased.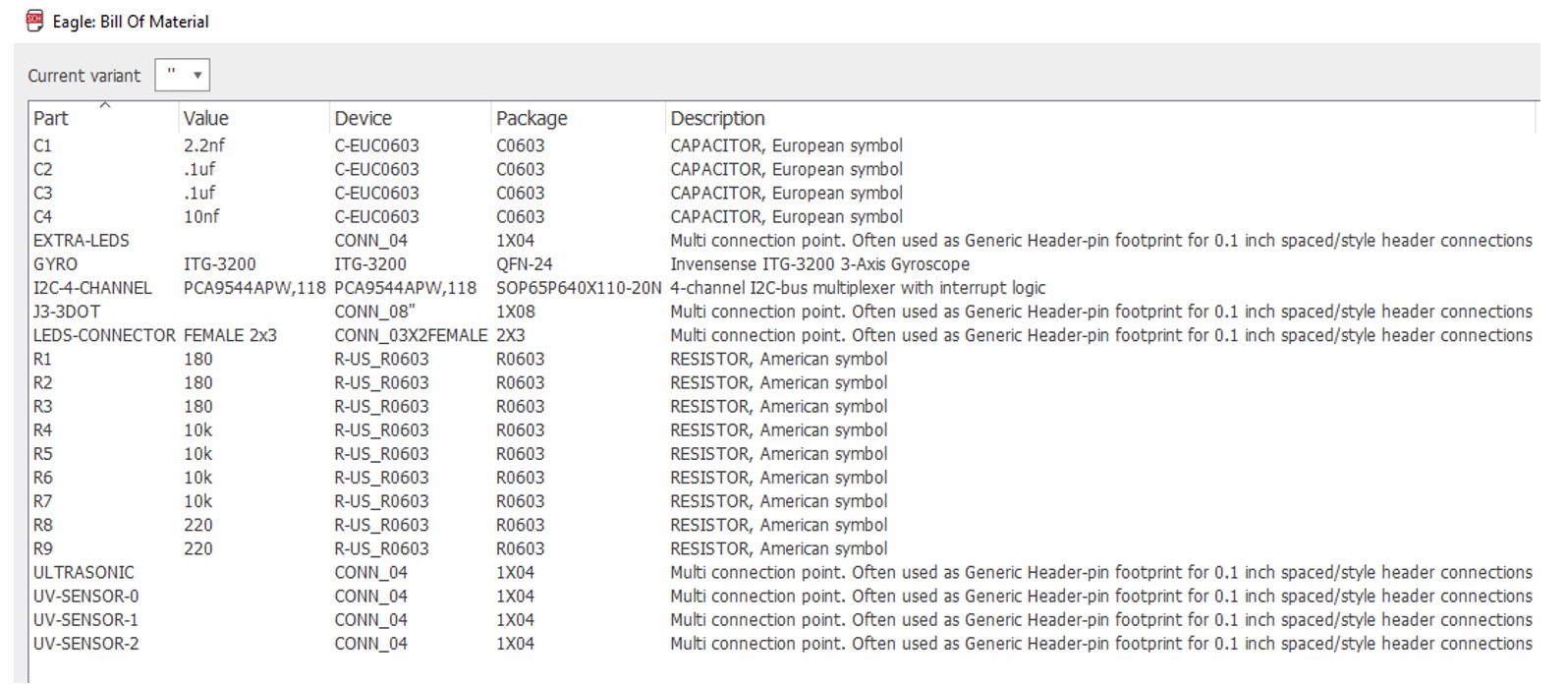 Figure 2: Hexy Sensor Shield BOM
Figure 3: Booster Shield BOM 
Figure 4: Electronics that will not go on the PCB but will still be needed 
Electronic components will cost $108.81. This price does not include shipping and handling. When the purchase is made we will update the total. We will be ordering more parts than we need in case there is a problem soldering the components.
https://www.arxterra.com/wp-content/uploads/2018/05/rsz_11-1.png
144
144
Eduardo De La Cruz
/wp-content/uploads/2013/04/Arxterra-Logo-340x156.png
Eduardo De La Cruz
2018-05-17 09:00:15
2018-05-17 09:00:46
Spring 2018 3DoT Hexy: Electronic Component BOM and Order